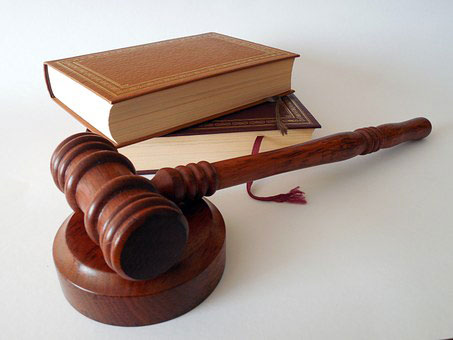 Bodybuilder who pretended to be wheelchair-bound for £150k injury payout caught doing press-ups with child on back
A secretly filmed press-up challenge led to the discovery of a bodybuilder who tried to claim £150,000 for a back injury that prevents him from working. Paul Gorog was also secretly filmed lifting heavy weights at the gym. This is despite attending benefits assessments while in a wheelchair where he managed to get £50,000.
Insurers at QBE Insurance launched a surveillance investigation to catch Gorog out when they were billed for a large amount of injury claims. Footage from Gorog's own Facebook account back in August 2016 showed him performing 22 press-ups. Additional social media images also showed him posing by a new Mercedes, in which he claims is owned by his partner, a nursery nurse, and him clutching bottles of bubbly while wearing jewellery.
Following these, QBE Insurance applied to the county court to rule on whether Gorog's claims were dishonest. After Judge Hudson found that he lied about his health for years and even used the wheelchair to 'trick' the Department of Work and Pensions, Gorog was forced to pay £35,000 in legal costs.
When asked about his physique during his appearance at the Manchester County Court he said it was down to 'good genetics'. Secret footage also proved that he lied about a back injury that he claimed to have sustained in November of 2012. However, his story fell apart when it was found out that he was involved in a high-speed car chase with police in March 2015 and had hurled himself over a hedge to throw drugs and a mobile phone away to avoid being arrested. Gorog was also charged of assault in February 2015.
Paul Holmes, DWF partner and head of DWF casualty fraud, said: "The more we and our clients looked into Curt Paul Gorog, the more concerned we became.
Gorog, who claims he cannot work because of the supposed injury, even attended benefit assessment in a wheelchair.
"However, he was involved in criminal acts and attempting to escape from police when supposedly incapacitated and was filmed in the gym lifting very heavy weights.
"Gorog now has a judgment against him for £35,000 he owes our client.
"We will also be raising this case with the relevant authorities. When faced with evidence, Gorog thought he could just walk away. However, our clients at QBE Insurance will not allow that to happen.
"Clients at QBE Insurance are serious about not letting fraudsters get away without penalty as this affects the premiums of other policyholders."
Complex loss investigator Neil Hanson, at Cunningham Lindsey t/a Sedgwick, stated: "We are very pleased with this outcome. It really demonstrates the great teamwork by Insurers and their professional advisors in tackling insurance fraud.
"The decision indicates a strong stance against fraud and that is now taken by Insurance Companies and the Courts to cooperate and address the threat of fraudulent claims."
Gorog, of Elmley, Huddersfield, was found guilty and was ordered to pay £35,000 in legal fees.
If you have been implicated of benefit fraud, have been asked to attend an interview under caution, or are subject to a benefit fraud prosecution, we can help. We have over 20 years of experience in dealing with all types of benefit fraud cases. Our dedicated team are experts in the field of benefit fraud and can even supply training for the Citizens Advice Bureau and other advice agencies in this specialised area of law. If you have any enquiries, don't hesitate to contact us on 0117-314-6400 or email us at ted@southwestlaw.org.uk.