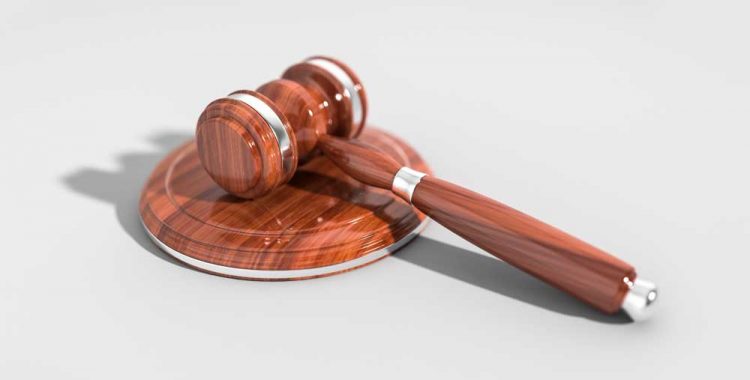 Disability benefit cheat faces £189k bill or three years in jail after being caught dancing
Disability benefits cheat Maribel Milligan, a 54-year-old, has been commanded to pay nearly £190,000 after being caught dancing to Michael Jackson's 'Bad'. She must be able to hand this amount over or she would face another alternative to spend extra time in jail.
Milligan, from County Durham, declared that she was severely disabled, unable to use one arm and had to employ the use of a wheelchair to move around. However, a video of her has circulated the net where she is seen raising both of her arms in the air while singing one of Michael Jackson's famous hits and moving enthusiastically. It appears that both of her arms are functional as she clapped rather vigorously with the beat of the song. She was jailed for three years in February 2017 after falsely claiming benefits that amounted to more than £500,000 and she could face more time in prison if she failed to pay £190,000.
Over the course of eleven years, Milligan falsely claimed seven different types of benefit pocketing herself £539,707.78.
Prosecutors displayed photographs of her having holidays on the Eiffel Tower and the sea and they pointed out that she was having a "lavish" lifestyle with the money she was receiving.
Having jailed from Teeside Crown Court last year, she has now been ordered to reimburse around a third of the £539,707.78 after she transferred two houses over to her husband. These homes that were passed over her partner were found to be "tainted gifts" as stated by the Crown Prosecution Service (CPS) Proceeds of Crime team. Her total assets amounted to to £189,725.33 excluding the houses and she has been told to hand over this amount within six months. If she failed to pay up, she will face additional prison sentence of three years at the same court.
Adrian Phillips from the Crown Prosecution Service stated that Milligan misled the government for eleven years to fraudulently claim benefits. According to the crime team, all of her assets, along with the cash in her bank, were restrained to ensure that these could be returned to the public purse. "The CPS will continue to work to ensure criminals like Milligan will not benefit from the funds made during their crimes."
The court stated that Milligan's benefit fraud began in 2002, when she started to claim benefits support, despite having properties in Venezuela. Until her arrest in December 2013, she claimed income support, independent living fund payments, council tax benefit, housing benefit, disability living allowance, and severe disablement benefit.
Court found out that she is married and running a salon business which is the opposite of what she claimed while getting benefits. Milligan stated that she lived alone and had no income when she was owning properties which she then transferred to her husband.
Milligan was found guilty of five offences by a jury in December 2016 which include an offence of obtaining services by deception, dishonestly retaining a rightful credit and one of evasion of liability by deception. The scam was discovered when one member of the public became sceptical of her actions and called the benefit fraud hotline. The investigation lasted for more than three years.
If you have been implicated of benefit fraud, have been asked to attend an interview under caution, or are subject to a benefit fraud prosecution, we can help. We have over 20 years of experience in dealing with all types of benefit fraud cases. Our dedicated team are experts in the field of benefit fraud and can even supply training for the Citizens Advice Bureau and other advice agencies in this specialised area of law. If you have any enquiries, don't hesitate to contact us on 0117-314-6400 or email us at ted@southwestlaw.org.uk.