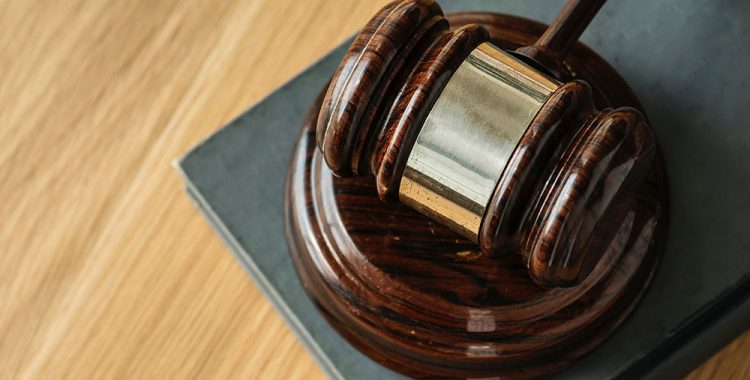 Woman faces jail after being caught out trying to claim dead partner's inheritance
Angela Clark, 40, faces jail after being caught defrauding the Department for Work and Pensions for 12 years. Clark was claiming to be a single mum while she was consistently in a relationship with David Ellis for 20 long years to receive monthly benefits worth an average of more than £500.
For 12 years, Clark accumulated a total of £75,000 from Department for Work and Pensions. She got caught after trying to claim David's inheritance after his death.
David Ellis died of bile duct and lung cancer just a week before Christmas in 2014. Angela denied being in a relationship with David but her name was on his tombstone with an inscription reading "loving partner of Angela".
Dundee Sheriff Court realised that she has been lying to the agency for the past 12 years by posing she was a single mother. Clark then admitted that she defraud £75,616 from the Department for Work and Pensions.
Reports say that the shameless scammer then got involved in a long-running dispute with David's parents over his inheritance of £126,000.
David's parents, Jennifer and Stewart Ellis, claim that Angela Clark was declared bankrupt in June 2011. It broke their heart to see their son is being used a cash cow.
The couple claim that just hours after David died, Clark, from Dundee, bought hundreds of pounds on air tickets approximately £749.96 for her relative from Canada and spent almost £200 on a mattress using David's bank account.
Jennifer and Stewart hope Clark gets a prison sentence after what she's done. The couple doesn't understand why they are being treated this way after their "amicable" relationship with this woman for 20 years.
David Ellis had worked for telecoms firm BT since 2005.
Jennifer, 71, said that his dying wish was for his death-in-service payment – a five-figure sum – to be split into the children's accounts over a period of time but it was released in one lump sum instead.
Jennifer said that they have a letter from David's lawyer stating how he wanted the money split up for his children.
She stated that those instructions were changed before David's death when he was taking a lot of medication. Jennifer cleared that she and Stewart are completely self-sufficient and don't want a penny from his estate. They just want to ensure that their son's money gets spent in the right way and according to his final wishes.
The couple expresses that it has been absolutely terrible and couldn't figure out why Clark is being so vindictive against them.
The couple hopes that with Clark being found guilty for the crime she committed, she'll be given a prison sentence to pay for what she has done and to have time to think about it. They hope that she changes her ways and attitude towards them.
As witnessed to the court, the couple told lawyers that Clark had been living with David and their two daughters for the past 20 years and was never a single mum.
Heartbroken parents say that David's grave has been vandalised.
Stewart, 68, stated that Clark knew his son's log-in details and passwords and couldn't wait to spend the money.
"She has no shame at all. David passed away at 9 pm on Friday night – on Saturday morning she used his private account to buy the ticket for her cousin and a mattress. She's disgusting."
Clark was unavailable for comment and is sentenced to face jail next month after admitting the crime before the trial was due to start.
With over 20 years of experience in dealing with all types of benefit fraud cases, 
Benefit Fraud Solicitors
 can help if you've been accused of benefit fraud, have been asked for an interview under caution, or are subject to a prosecution of benefit fraud. We provide you with recognised experts in the area of benefit fraud to ensure you get the best possible outcome. Call us on 
+0117 314 6400
 or send us your enquiries through 
ted@southwestlaw.org.uk