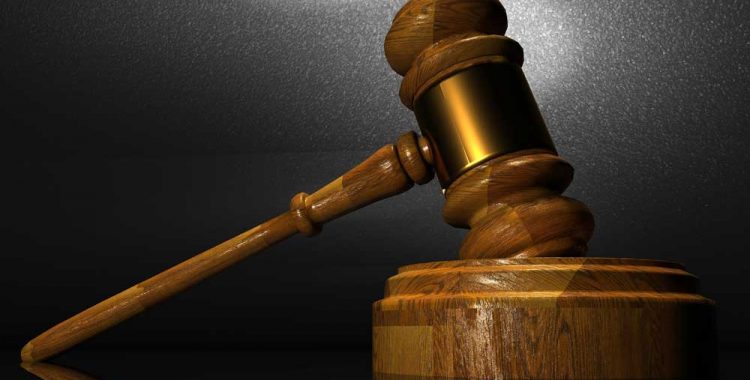 Dundee Woman Scammed £75k Single-mother Benefit Jailed for Two Years
Angela Clark, a 40-year-old Dundee woman, scammed £75,000 of benefits, claiming for twelve years that she was a single mum while living with her partner David Ellis. The benefit fraud was brought to light when parents of her husband, Jennifer and Stewart Ellis, had engaged with a bitter row over their son's estate. David Ellis died in December 2014 after battling bile duct and liver cancer and had left over a £126,000 inheritance.
The parents exposed Clark's spending habits, claiming that she used up hundreds of pounds purchasing air tickets for her cousin using David's bank account just hours after his death. They also claimed that she's been using it on other purchases.
"She has no shame. David passed away at 9pm on the Friday – on the Saturday morning she used his private account to buy the ticket for her cousin and a mattress," Stewart, 68, had stated.
Clark had lied to the Department for Work and Pensions for 12 years, telling them that she was a single mum of two daughters. Despite this assertion, her name was engraved on David's tombstone, which says "loving partner of Angela".
Dundee Sheriff Court learned that David was employed and had a full-time job with British Telecom since 2005 until his death and would fund the trips of the family, including one when they went to Florida. He was also the one paying for most of the bills of the house and other purchases.
Fiscal delegate Eilidh Robertson informed the court that an investigation into Clark began after an anonymous tip-off. It was informed that Clark notified the Dundee City Council that David had moved in with her on October 1, 2014, but she failed to notify DWP this change of circumstances. Evidence was collected during the dispute with the parents of David relating to the estate after his death.
Jennifer informed DWP that David and Clark had lived as husband and wife since 1995 until his death. She stated that David would pay the bills "because she was 'continually getting into debt." The address he'd been using had always been the one Clark was using.
"Their bank accounts showed regular transfers from Mr Ellis's account to the accused and that he was directly paying some of the household bills," Robertson stated.
She kept on receiving benefits that amounted to £75,616.05 over 12 years while falsely claiming to be a single mum. The total amount she received averaged to having a £500 a month for 12 years.
Sheriff Alastair Carmichael told Clark she had committed a "fraud on the entire community" and jailed Clark for 26 months. The sheriff stated that there's no alternative to a custodial sentence.
Clark pleaded guilty to a charge under the Tax Credits Act committed between 2002 and David Ellis's death on December 19, 2014.
"There may well be no love lost between the parties – but that's a sideshow to what happened before Mr Ellis passed away. There's no doubt about her love and devotion to Mr Ellis over the 19-year period," Larry Flynn, the defence solicitor, stated.
If you have been proposed to have an interview under caution, have been implicated in benefit fraud or are subject to a benefit fraud prosecution, Benefit Fraud Solicitors can help. We have over 20 years of experience in dealing with all types of benefit fraud cases. Our dedicated team are experts in the field of benefit fraud and can even supply training for the Citizens Advice Bureau and other advice agencies in this specialised area of law.